Downloading Reports on Tydy
While you can track the progress of candidates on Tydy using the Insights section, your team can also download various Reports from Tydy in .csv format.
You can do this by following these steps:
Navigate to the 'Insights' section in the navigation bar on the left side of your screen.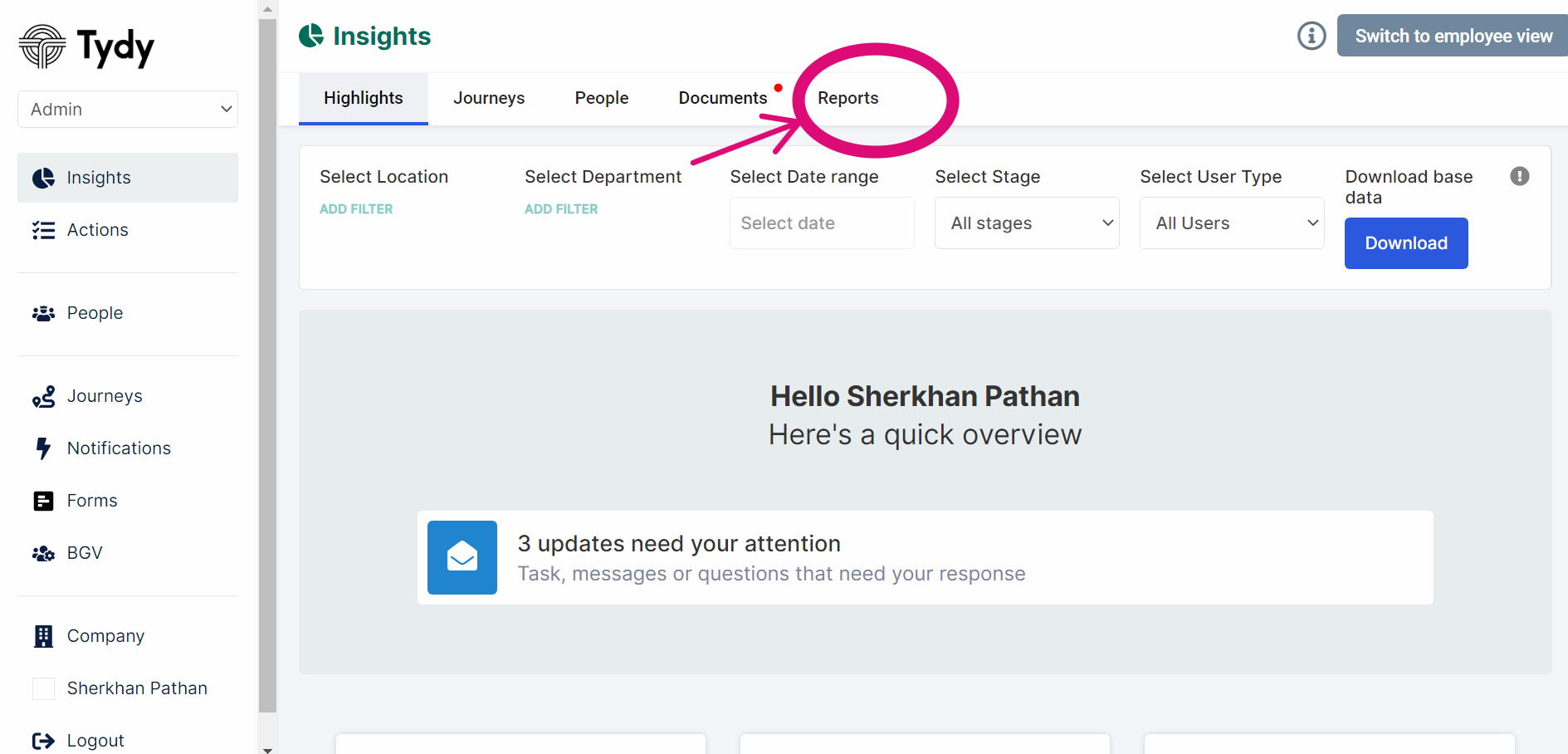 Select 'Reports' from the options on top of the page.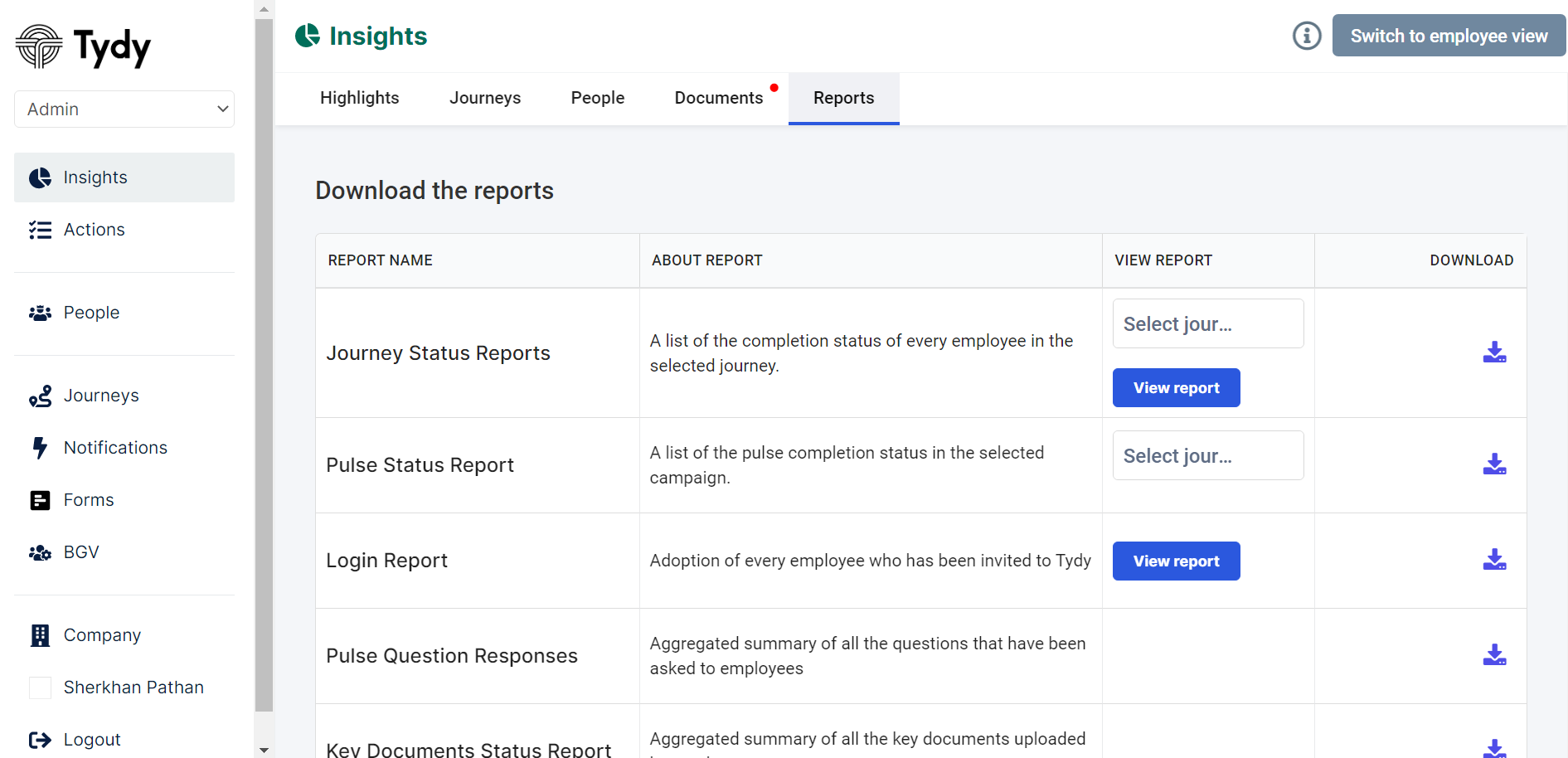 Select the download report icon (the downward-facing arrow) under the option "Download" or else if you would just like to view it, select the option "View report".

Some reports will download immediately, while others might be emailed to you once they are prepared

Learn from below video how to View and Download Reports.

Related Articles

TYDY Control Centre

Tydy Control center is the central nervous system which helps initiate and facilitate various processes that are managed by Tydy for the Organization. As you can see in the image above there are various features present in Control Centre listed below ...

Getting Support from Tydy

If you're having trouble with access to Tydy Upon coming across any issues in the login process or the Tydy platform or application you can send us an email at <support@tydy.it> with your email address and domain name or simply forward your ...

Logging into Tydy

Once you accept the offer you will receive an invitation email , open your Tydy invite email and read through it once done select " Join the Company". It is suggested to check your spam filter or junk mail folder for the invitation email. After ...

Access : Tydy as an Admin

Get Started as Admin New employees will usually receive the invite directly to their personal email accounts. Existing Employees - will usually receive this email directly at their official email if they are existing employees. Set up your password ...

Tydy Docs: Sharing requested documents

When joining the new organization certain important documents are required from every employee. You can find this feature over your emails requesting you to upload the documents and a module pinned upon your dashboard , tap it to view the requested ...