Here you can check the status of any Candidate by searching them through their name or Email ID.
As you can see the List of three candidates below each case is updated with the detail such as Status , Joining

Their hire Type etc. with the option of Download Report.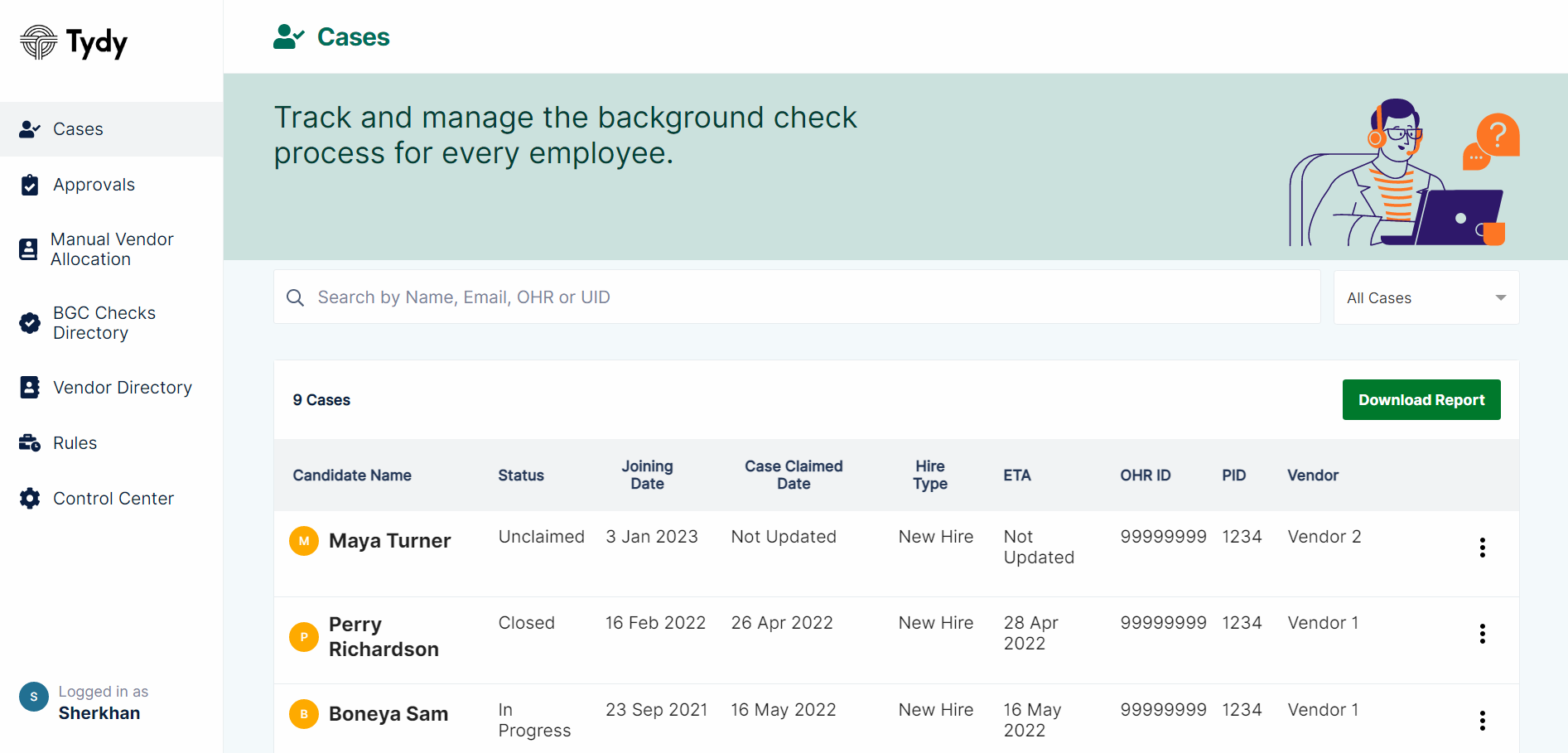 You can have a comfortable view of candidates
at every status such as in the image given below we have the Statuses
Of th Candidates with Status such as : In Progress , Closed Cases, On hold Cases, Unclaimed, Offer Drop and Ready to Resume from All Cases .

For Each status you have the access to download the Reports.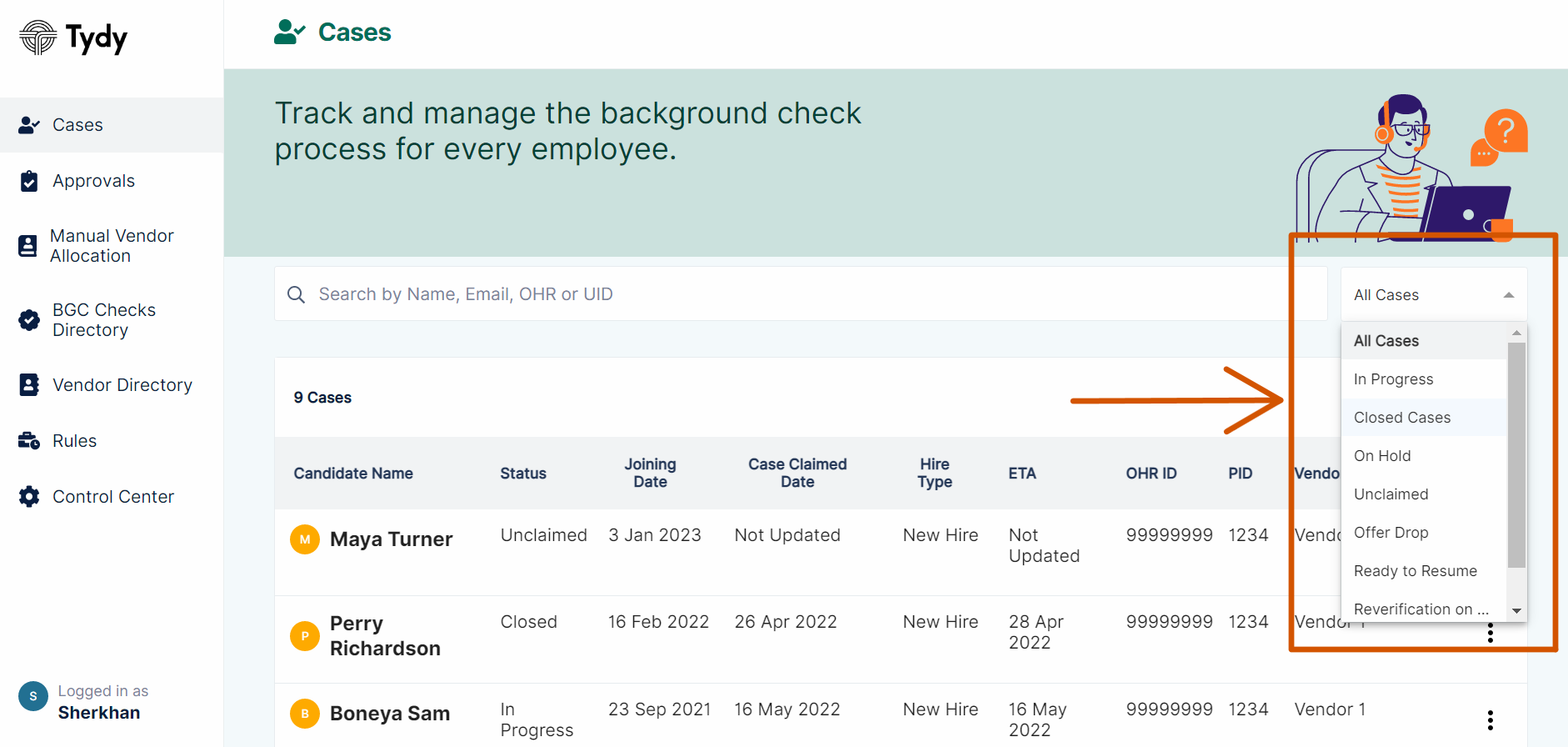 If you would like to see the detailed and Unified BGV report of the candidate select the three dots and click on the

View Details

as shown below.