Follow the below steps to claim a case:


Step 1 - When you select an unclaimed case from the list and open it, you are taken to the case page.


Step 2 - To start working on the case, you need to select Claim Case.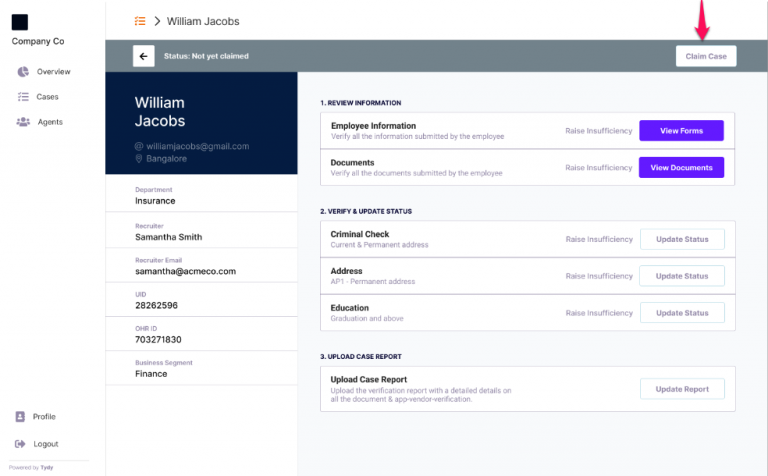 Step 3 - When you select the Claim Case button, a popup is revealed where you need to enter the estimated time it will take to complete the case. Once done then select Submit & Claim the case.


Step 4 - Now the case is claimed and you can start reviewing the forms and documents submitted by the employee.